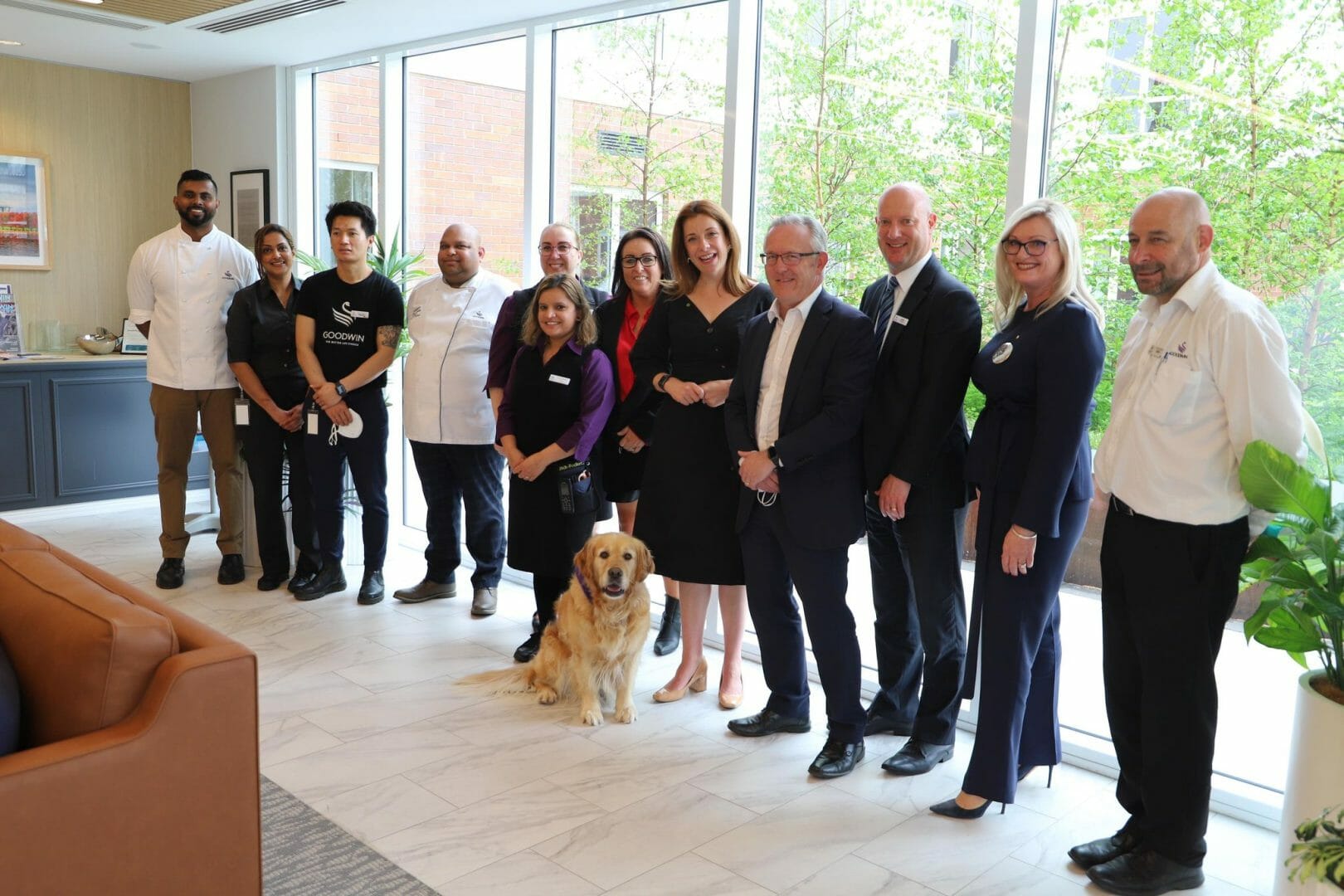 On Monday George Sautelle House welcomed the Federal Minister for Aged Care, Anika Wells, and the Federal Member for the seat of Bean, David Smith, to attend a resident menu tasting session.
The move into warmer months brings with it some brand-new additions to the menu for Goodwin residential care locations. Of course, nothing goes on the menu without the approval of the residents, who are given the opportunity to taste-test the options and provide their feedback. It is an important part of every menu change, and is a key component in providing person-centered care.
George Sautelle House residents enjoyed the company of Minister Wells and Mr. Smith MP this tasting session, with a decadent selection of mains and desserts to sample. General Manager Catering Services Sandeep Vaid and his team have been working hard to develop the new menu, in collaboration with an in-house dietician.
The tasting menu consisted of:
Mains
Roast leg of lamb with mint sauce and roast veg
Grilled Tasmanian salmon, avocado and salsa Verde
Chefs signature butter chicken with basmati rice, mango chutney, naan bread, raita, and pappadum
Desserts
Vanilla bean panna cotta with berry and basil salad
Key lime pie mousse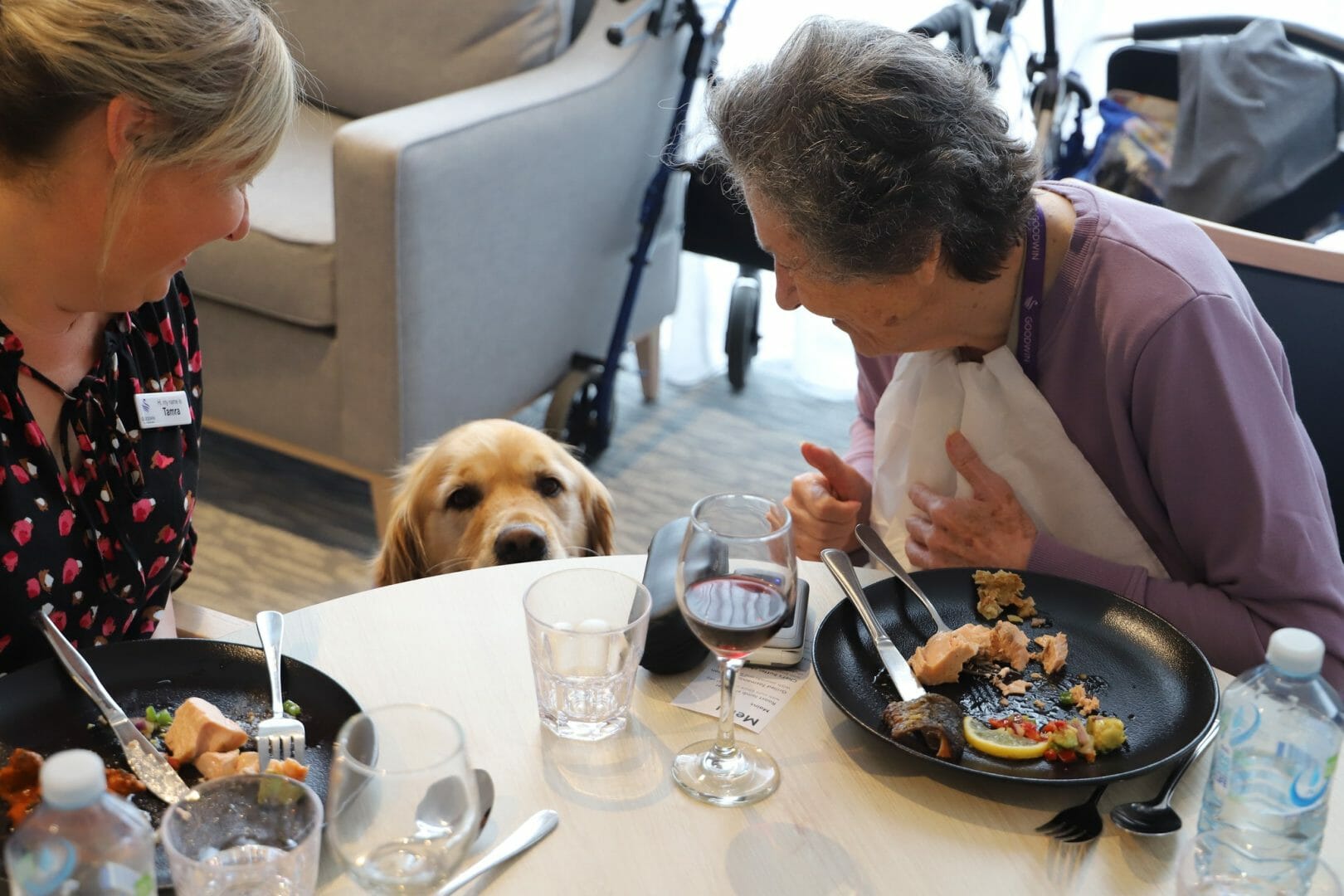 All attendees were asked to fill in surveys, with questions relating to presentation, flavour, variety and more. The feedback was overwhelmingly positive.
Minister Wells commented, "It was a delicious tasting session. I give it a 10/10!"
Mr. Smith MP added, "Goodwin Farrer is a great example of what can be achieved in aged care services. Your menu was clearly approved by everyone in attendance!"
All comments are recorded and taken back to the kitchen to help the team perfect the recipes, ensuring residents continue to enjoy amazing meals.
It was an honour to host both Minister Wells and Mr. Smith MP and have them be a part of such a valuable experience.
Goodwin House in Ainslie and David Harper House in Monash are also conducting their own taste testing sessions, and the approved new menu will be enjoyed by all over the coming weeks.