Australia celebrates Neighbour Day on March 26, with the aim of creating strong personal connections for individuals within their local neighbourhoods. The theme this year is: 'The Importance of Social Connection for the Elderly'. The theme encourages all Australians to reach out to older people in their neighbourhood, particularly those living alone. Goodwin supports social connection for seniors, providing social connections for the elderly in the community through our social or day clubs. We provide a transport service across Canberra so those who no longer drive can be picked up and dropped off to Day Clubs for activities and events. The Day Club social activities and events include morning tea, lunch, special group outings, craft workshops, light exercise, guest speakers, BBQs and picnics.
T (02) 6175 5650 E community@goodwin.org.au
Goodwin supports Neighbour Day which is brought to you by Relationships Australia, www.relationships.org.au.
Neighbourhood Day was founded in Melbourne by Andrew Heslop after the remains of an elderly woman, Mrs Elsie Brown, were found inside her suburban home, two years after her death. Andrew Heslop was appalled by the apparent ease in which the world had left her behind. In recent times, with the Canberra bushfires, we have seen the importance of connecting with your neighbours, especially the more vulnerable members of our community such as; the elderly, people with disabilities and those living alone, as these people were supported in the urgent evacuation of their homes.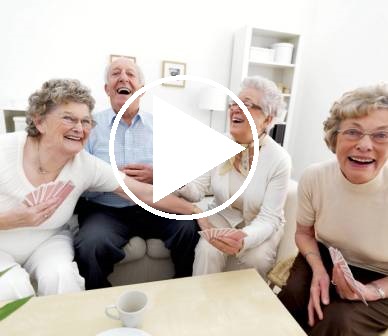 Goodwin Day Clubs video link