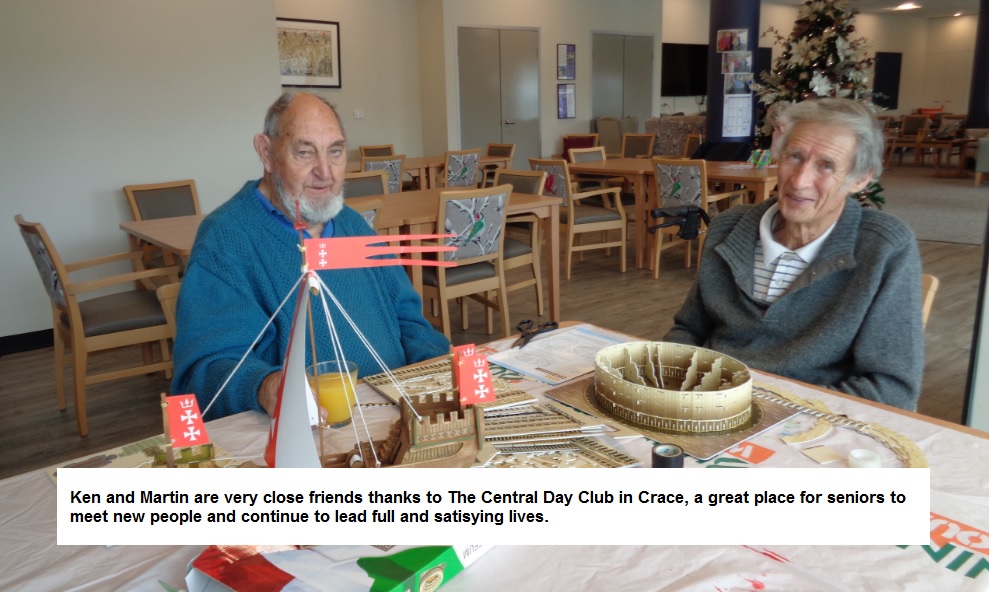 Goodwin Aged Care Services is proud to announce that our Central Day Club Coordinator, Ian Hutchinson was awarded the NSW/ACT prize for carers at last night's Leading Age Services Australia (LASA) Congress.
The HESTA Nominate a Care Staff Member Competition recognises Ian's innovation in delivering services to local seniors at The Central Day Club in Crace, helping them maintain their social ties with the community and continue to lead full and satisfying lives.
"This award comes as a great surprise, but is recognition for the work that my team and I put in to the Day Club," said Ian. "It's really nice to know that our efforts are appreciated, not just mine, but the whole team."
Social isolation is a significant issue for seniors as they become less mobile, and/or lose loved ones. Day Clubs are places where seniors can stay socially connected and spend a day with friends. Seniors can attend up to five times a week, and Goodwin Day Clubs had over 230 attendances this week alone.
Ian's efforts in developing new and exciting programs have demonstrated an interest and understanding of each individual's needs and aspirations.
"I love chatting with our clients. No matter what they've done or where they've been, every person who attends has their own story and they are all of great interest to me," Ian added.
"Ian is an essential part of The Central Day Club, which is a valuable service for social inclusion and helping people reconnect with the wider community," said Goodwin Chief Executive Officer, Sue Levy.
"I'd like to congratulate Ian on this award, his ongoing contribution to Goodwin is greatly appreciated," said Ms Levy.
As part of the prize, Ian won a trip for two to Sydney, including tickets to the LASA NSW/ACT Congress, where he was formally presented with his award.
If you or an loved one is interested in attending our Day Clubs, located at Monash, Queanbeyan and The Central Day Club in Crace, please call 6175 5650.