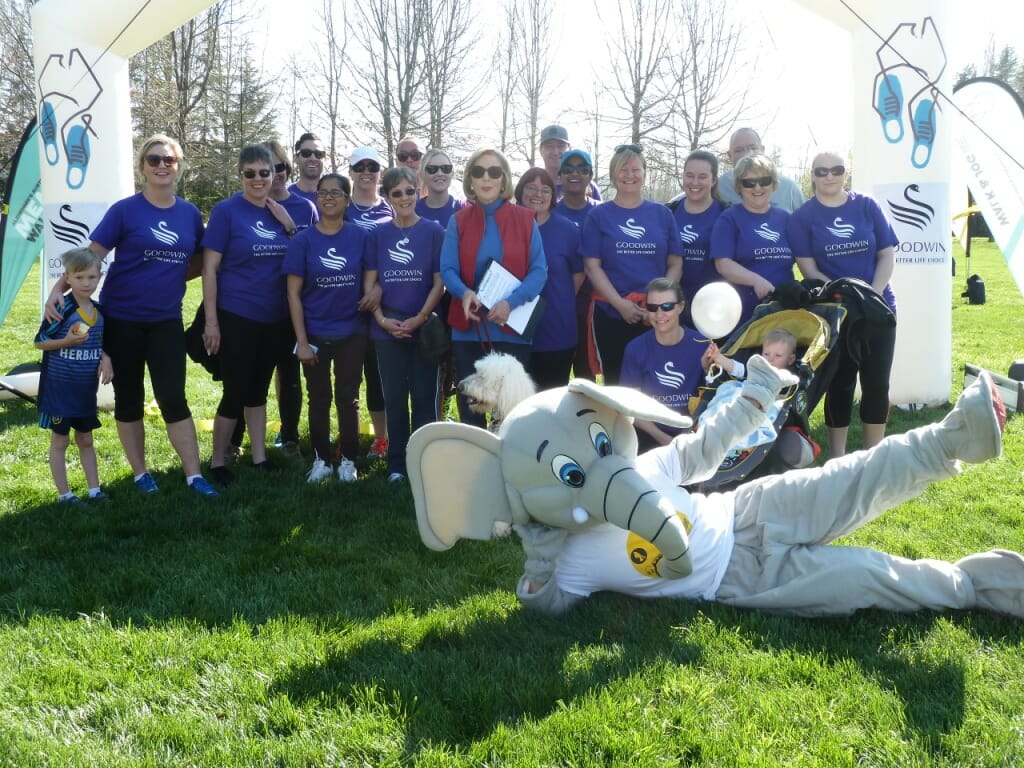 Goodwin is very proud to announce our sponsorship of the 2016 Alzheimer's Australia Memory Walk and Jog. The event will take place on Sunday the 18th of September, starting at Lennox Gardens, Flynn Street, Yarralumla at 10am.
The event continues around Lake Burley Griffin and participants are welcome to enter any of the three distances.  There is a 7km run for those who want more of a competitive outing, a 5km walk which is great for families and friends looking for a fun day out, or the 1km walk for those who want to get involved and soak up the atmosphere.
There is estimated to be over 350,000 Australians currently living with dementia and that number is rising rapidly, with one person being diagnosed every six minutes.
Dementia is the second leading cause of death in this country and at the moment, there is no cure.
Alzheimer's Australia is hoping to change that and the Memory Walk and Jog is one of their major fundraisers for the year, with money raised continuing to provide much-needed support services, education and social research.
The money raised from the Memory Walk and Jog goes to things like community education and awareness programs, carer support groups, counselling services, therapeutic programs like music and art therapy and much more.
These services reduce feelings of isolation and empower people with dementia and their carers to live with dignity, meaning and purpose.
Your support is vital, so if you'd like to raise funds that will go directly to fighting this deadly disease, please click here to sign up: https://memorywalk-act.gofundraise.com.au/cms/registration