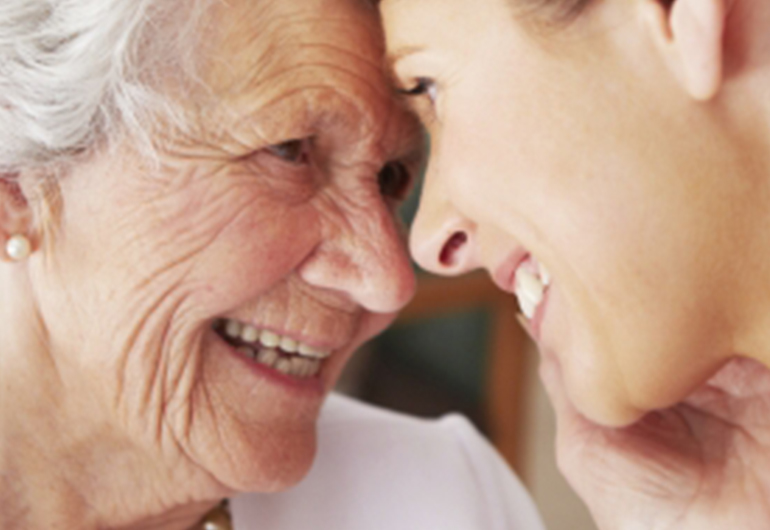 Dr Moyra Mortby from the Australian National University (ANU) has received just over $600,000 from the Federal Government's $43 million fund for dementia research development fellowships.
Dr Mortby is one of 76 researchers from around the country to receive funding, and the only one from the ACT.
"Behavioural and psychological symptoms are common in dementia [patients] and they affect over 90 per cent of Australian aged care residents," she said.
The four-year study will focus on implementing a person-centred care program to manage symptoms rather than turning to medication.
"This research will actually inform the development of a program which will provide the multi-disciplinary teams working within residential aged care facilities with the specialised training and skills needed to provide care for residents with behavioural problems," Dr Mortby said.
Dr Mortby said common problems include wandering, sleep disturbance, depression, aggression, disinhibition and apathy.
"There are a lot of different types and different combinations that can fluctuate over time as well so they're not always a constant," she said.
"Such behaviours are often difficult to manage and can put patients, carers and other residents at risk."
Swedish method expected to fit Australian patients
The trial will be based on a program that has been in place in Sweden since 2010.
"The Swedish program has actually combined features of effective dementia support for residential aged care facility staff with a high standard of training to improve client care and reduce carer burden," Dr Mortby said.
Dr Mortby is now working to adapt the program to cater for Australian needs.
"We're going to look at what needs to be done however the standards between Sweden and Australia are very similar of what is expected for dementia care so we actually expect that we won't need to make very many changes," she said.
Dr Mortby said the project's goal is to improve quality of life for residents, carers and their relatives.
"The outcomes from this research will also help us inform policy and help the aged care and health care systems deal more effectively and efficiently with the rising numbers of individuals with dementia but also behavioural problems," she said.
Dr Mortby will work with staff at Goodwin Aged Care Services, which has facilities across Canberra.
The trial is set to begin in 2016.