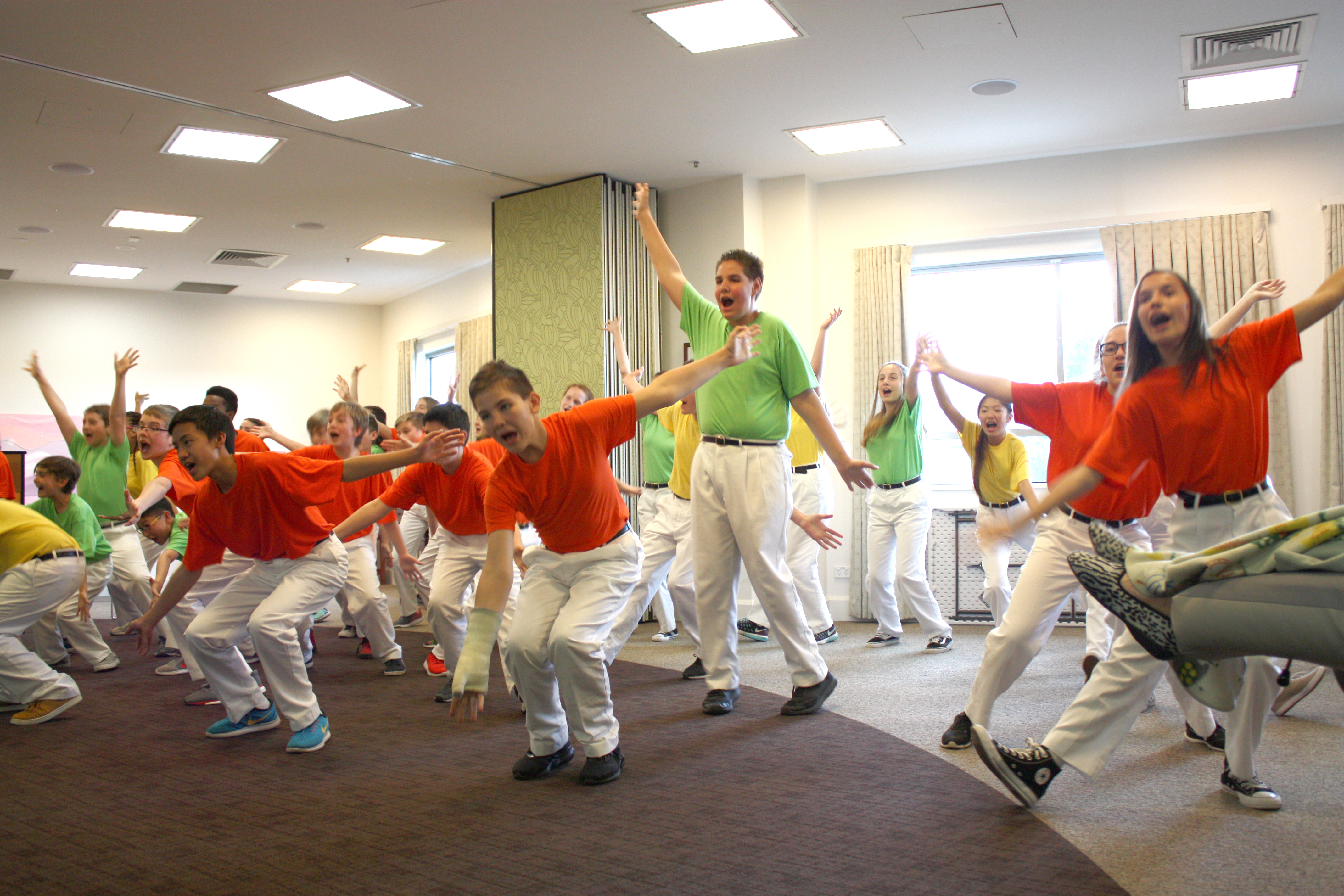 Our David Harper House residents enjoyed a moving and high-calibre performance this week by the Colorado Children's Chorale. Forty students, aged 11-14, from Denver, Colorado delivered colour, movement and loads of USA-style enthusiasm.
Our residents thoroughly enjoyed the performance, and meeting these wonderful young people afterwards. The interaction between residents and the children was emotional to witness. Their faces said it all! Animated residents sang along to many well known songs, including Waltzing Matilda. The Chorale did a wonderful job of mixing with the audience during the performance, which made it more inclusive.
Deborah Desantis, the Chorale's artistic director and conductor gave commentary in between each song, talking about Colorado and things they had encountered in their Australian tour.
A huge thank you to the Colorado Children's Chorale for such a polished, vibrant and memorable performance.